Several people have asked about the different types of kernels that we grow and the differences between them.
Click Here for our New Online Shop Powered by Square!!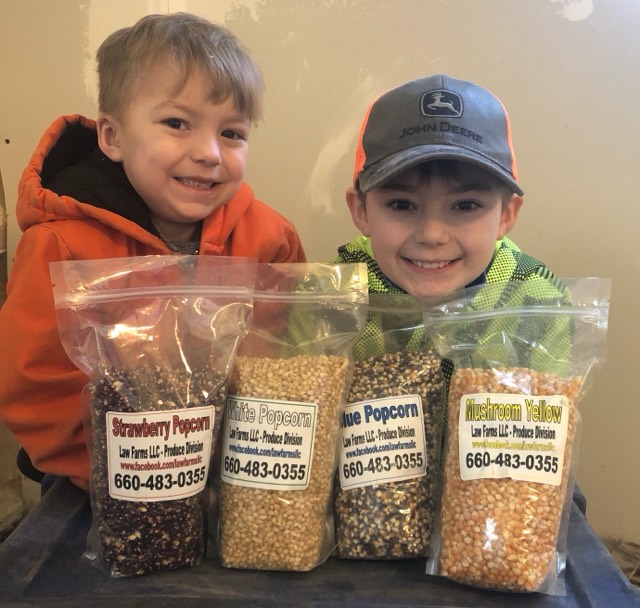 Mushroom Yellow – Pops in a big ball shape vrs traditional butterfly. Largest Kernel that we grow and great for caramel, cinnamon and other gourmet popcorns as it does not flake off like butterfly does.
Strawberry Red – Is an extremely small kenneled butterfly popcorn that is very very popular for us. It has the least amount of hull of any of our popcorn's. When it pops it feels more tender. Several customers tell me this is the best because it does not give them tummy or teeth issues like they have with standard yellow popcorn hulls.
Blue – Is a larger butterfly popping kernel. The kernels are bigger then standard yellow popcorn but it pops bright white similar to white popcorn and has less hull. We have several who like this popcorn who like a big kernel but very little hull.
White – Is a smaller butterfly popcorn that we use alot of. It's classic white popcorn like your grandpa use to pop. White popcorn has less hull then yellow, pops bright white, and it tough to beat.
Yellow – Is the classic butterfly popcorn you see at the movies. Did you know that movie theaters like to use yellow because the yellow kernels give the popped popcorn a yellow cast like the false appearance that more butter has been applied.
Our Kernels can be purchased at our Ebay Store and shipped directly to your home.
Due to Virus Concerns – We are not accepting any returns or EXCHANGES.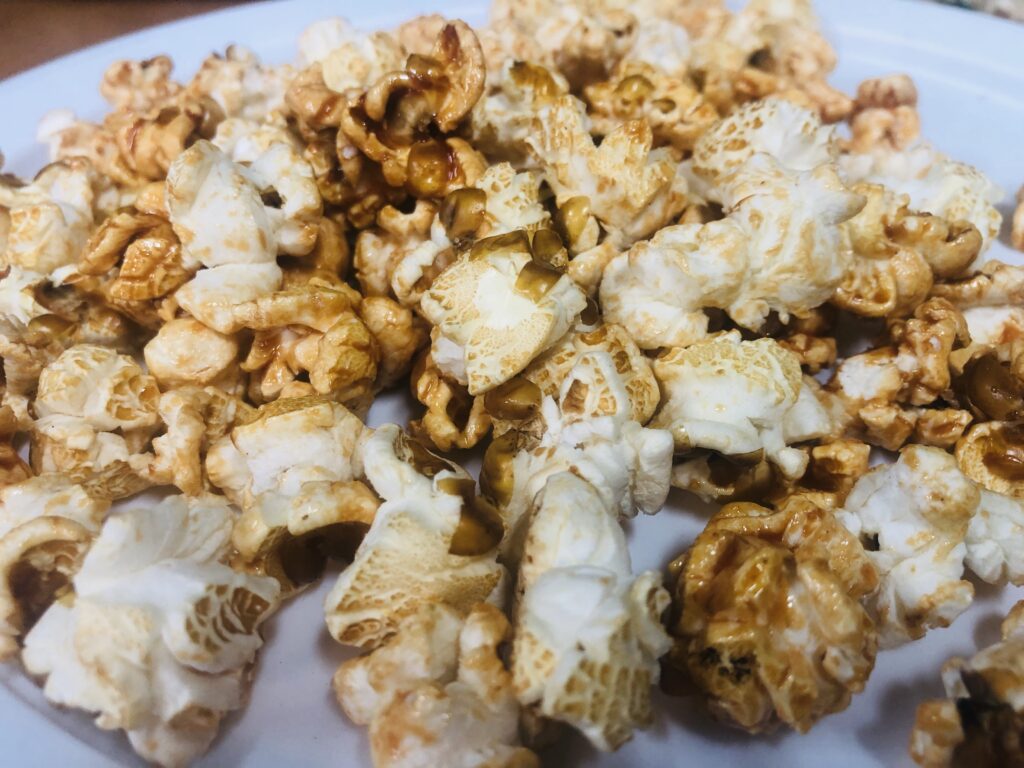 Click Here for our New Online Shop Powered by Square!!